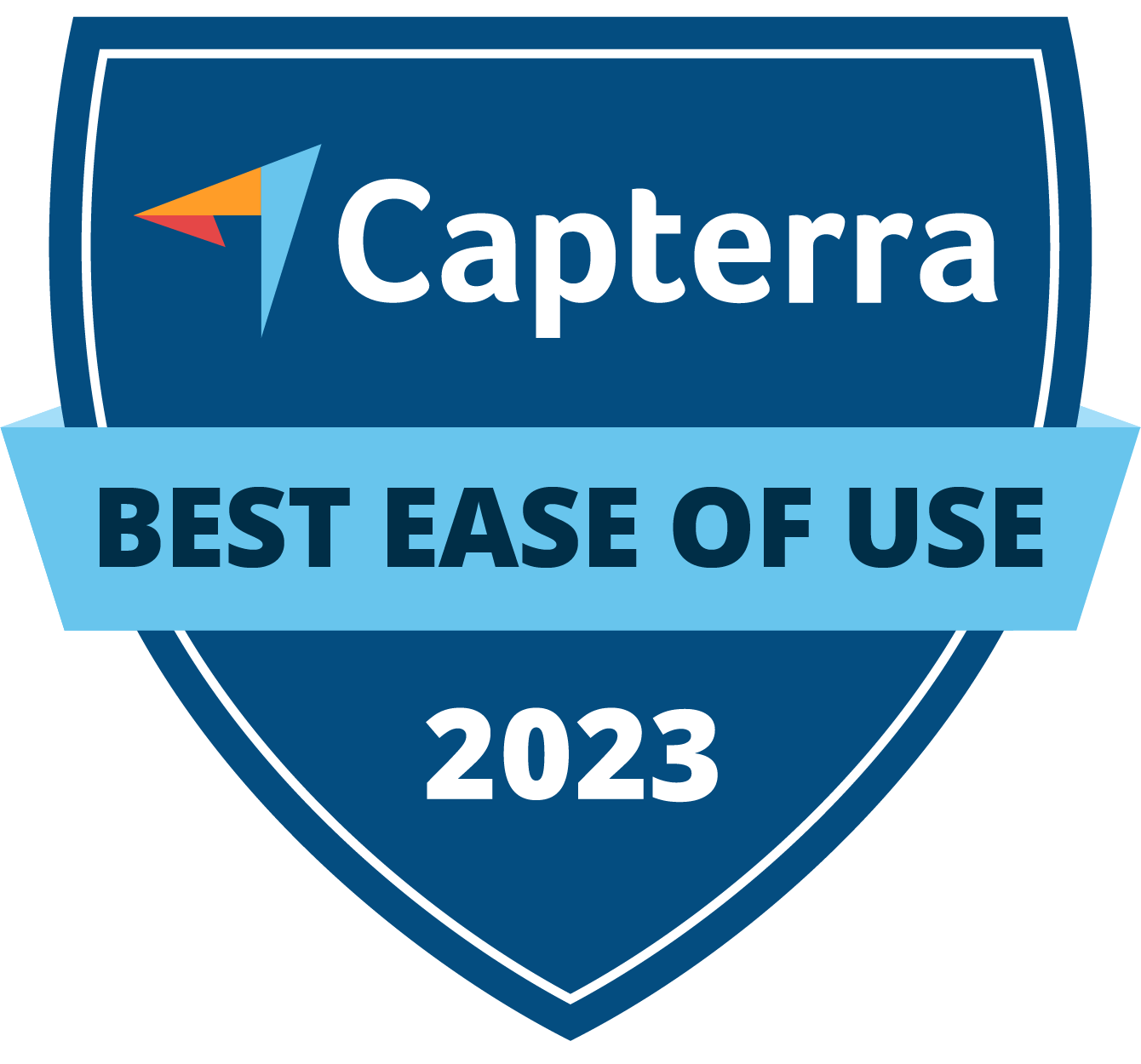 We are thrilled to announce some exciting news that Capterra, the primary worldwide leading software discovery platform, has awarded Nfina Technologies the "Best Value" and "Best Ease of Use" badges for 2023. These awards are based upon verfied customer reviews on their platform, and we are very appreciative of this recognition.
Capterra is a free online marketplace that connects technology vendors in the software industry and potential customers. It is a globally renowned software review and selection platform, supporting organizations seeking to choose the appropriate program that complies with their criteria by examining user feedback from real users.
There are practically 1.5 million+ approved comments on more than 800 different software categories on the website. The validation of each endorsement is an intense process to make sure it meets the highest standards. Furthermore, Capterra shows reverence to remarkable software suppliers with its "Best" badges, aiding probable clients to acknowledge top-rated products within certain software classes quickly.
Customer Testimonials about Nfina on Capterra
Every testimonial from Nfina reflects an authentic experience working with us, which is why we value transparency and honesty above all else. Each of them serves as a reminder of why we do what we do – to provide reliable technology solutions.
You can read all the reviews we received directly on our Capterra vendor page.
Tommy Hood of Benecom | "Unmatched Support"
"Their support and sales staff are knowledgeable and a resource you can rely on. They go out of their way to assist and that gives you the confidence to recommend their solutions over their competitors." 
Kevin White of Chapin Hall | "Quality with Great Support"
"The support is great. Even when just purchasing new servers, they have a team assisting in the build specs to make sure we have everything we need without over buying. The sales staff were knowledgeable and did not try to oversell anything. They asked what we needed and suggested what would fit best. Also, a 5-year warranty included is just awesome! We have completely switched from a HP DL380 shop to all Nfina boxes and couldn't be happier."
Charlie Waters of Total Computer Solutions | "Nfina is a Valued Business Partner!"
"Nfina's pre-sales support is outstanding, and their server configurator is super simple to use. Their friendly staff reviews our server designs, offers guidance on the best configurations, and helps us find the lowest cost options for the project requirements. With many options available in a crowded commodity market, Nfina outshines the competition!" 
At Nfina, our Eco-Friendly Solutions make it easy for our customers to achieve a lower carbon footprint and play a positive role in bringing about a sustainable future. We design technologies and products to help people understand their impact and actions better.
Nfina's Hybrid Cloud and Hyperconverged solutions provide energy efficiency by using high-density, lower-power VMs enabling our customers to scale their digital transformations sustainably by optimizing space, reducing power consumption, and lowering cooling and maintenance costs. Nfina is taking a leadership role in doing what it takes to tackle climate change.
Nfina has been carbon neutral for our operations since opening in 2012.